Veröffentlichungen von Dr. Janina Kettenbohrer
Buchkapitel
Kloppenburg, M., Kettenbohrer, J., Beimborn, D., and Bögle, M.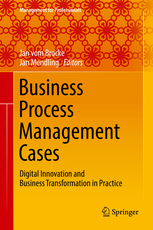 (2018)
Leading 20,000+ Employees with a Process-Oriented Management System: Insights into Process Management at Lufthansa Technik Group
vom Brocke J., Mendling J. (eds) Business Process Management Cases. Management for Professionals. Springer, Cham: p.505-520

Kettenbohrer, J., Kloppenburg, M., and Beimborn, D.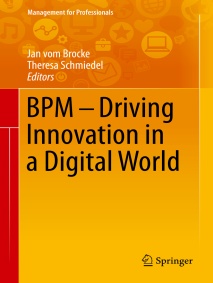 (2015)
Driving Process Innovation: The Application of a Role-Based Governance Model at Lufthansa Technik
In: vom Brocke, J.; Schmiedel, S. (eds.) (2015): BPM - Driving Innovation in a Digital World, Management for Professionals; Springer International Publishing Switzerland: p.275-286
View Abstract

Many stakeholders are involved in process operation and, consequently, also in process improvement and innovation. For the coordination of all stakeholders, an effective governance model with clearly defined roles and tasks can support process-oriented decision-making, which drives improvement and innovation. In this chapter, such a Business Process Management governance model is introduced. The role-based model FAR+ (Framework for Assignment of Responsibilities) provides precise assignment of process accountabilities and responsibilities. In the following, we apply FAR+ to an exemplary process at Lufthansa Technik. Based on this application, we derive implications for research and practice.