Veröffentlichungen von PD Dr. habil. Christian Maier
Buchkapitel
Laumer, S. and Maier, C.
(2021)
Social Media Stress: A Literature Review and Future Research Directions
In: Information Technology in Organisations and Societies: Multidisciplinary Perspectives from AI to Technostress, Lee, Z.W.Y., Chan, T.K.H. and Cheung, C.M.K. (eds.), Bingley, pp. 203-242
View Abstract

Social media usage, especially social networking sites (SNSs), such as Facebook, Instagram, TikTok, Twitter, WhatsApp, YouTube, and LinkedIn provide lots of benefits to their users, including fun, information from significant others, and a distraction from real-life problems. In parallel, the authors see that there are also negative consequences, such as stress when using SNS. In 2012, research started to talk about SNS-use stress as a specific form of technostress. Since that early study, 62 articles have been published in peer-reviewed outlets that explain why SNS-users perceive stress. Our literature review uses the transactional model of stress to integrate these articles to propose a transactional model of SNS-use stress. The model indicates social and technical SNS-stressors that trigger psychological, physiological, and behavioural reactions, named SNS-strains. Our findings suggest there are more social SNS-stressors than technical ones. In terms of SNS-strain, research has mainly focussed on psychological, e.g. exhaustion or dissatisfaction, and behavioural, e.g. discontinuous usage intention or distraction, SNS-strains. Based on those results, the authors identify research gaps and provide implications for research, SNS-users, SNS-providers, organisations, and parents. With that, the authors aim to provide a conceptual summary of the past and, simultaneously, a starting point for further research.
Weinert, C., Maier, C., Laumer, S., and Weitzel, T.
(2015)
Controlling der Rekrutierung: Erhebung von Kennzahlen entlang des Recruiting-Prozesses
in Praxishandbuch Controlling, W. Becker and P. Ulrich (eds.), Wiesbaden: Springer Fachmedien Wiesbaden, pp. 1-14

Maier, C., Laumer, S., and Eckhardt, A.
(2011)
Technology Adoption by Elderly People - An Empirical Analysis of Adopters and Non-Adopters of Social Networking Sites
In: Heinzl, A., Buxmann, P., Wendt, O., and Weitzel, T. (eds.): Theory-Guided Modeling and Empiricism in Information Systems Research, Physica-Verlag, Heidelberg, 85-110. Erhältlich unter: http://www.amazon.de/Theory-Guided-Modeling-Empiricism-Information-Research/dp/3790827800/ref=sr_1_1?ie=UTF8&qid=1317916027&sr=8-1

Eckhardt, A., Laumer, S., and Maier, C.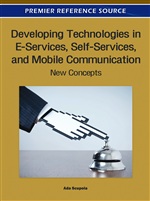 (2011)
Introducing a First Step towards a Holistic Talent Management System Architecture
In: Scupola, A. (ed.): Developing Technologies in E-Services, Self-Services, and Mobile Communication: New Concepts, IGI Global, Hershey (PA), Book Online: http://www.igi-global.com/bookstore/titledetails.aspx?titleid=47049; Chapter Online: http://www.igi-global.com/bookstore/chapter.aspx?titleid=54968